See America, 1930's Poster Series
I remember when I first found the Library of Congress' poster collection website in high school (I know, I was a really cool teenager) and the See America series in particular. I loved the visual aesthetic of the designs, which were pretty groundbreaking at the time for improving the silk-screen printing process for color and scale, but I especially loved the idea of the government employing artists to make communications materials for the general public good as a part of the New Deal Arts Projects of the WPA.
Reviving the Series
The goal of The See America project, one of Creative Action Network's most beloved and successful campaigns, is to revive the New Deal Arts series of the 1930's by building a new collection of national park posters celebrating our shared natural landmarks and treasured sites. First launched in 2014, I helped to craft the creative brief and solicit the first 50 designs from artist and designer friends who shared a love for national parks.
Since launching in 2013, the collection has grown to nearly 2,000 designs from over 800 artists depicting every National Park in all 50 states. The project is a collaboration with the National Parks Conservation Association, the independent, nonpartisan voice working to strengthen and protect our nation's natural, historical, and cultural heritage. Proceeds from the sale of posters, apparel and other goods directly support both the artists and NPCA.
Product Design
Every design submitted to See America is made available for sale as a print, the sale of which benefits both the artist and NPCA. I was responsible for designing and implementing a new Shopify store and connecting it with a print-on-demand provider so that every design would be able to be available for purchase once published. I have adapted the submitted artwork to fit a range of products offered through our website including apparel, mugs, and tote bags.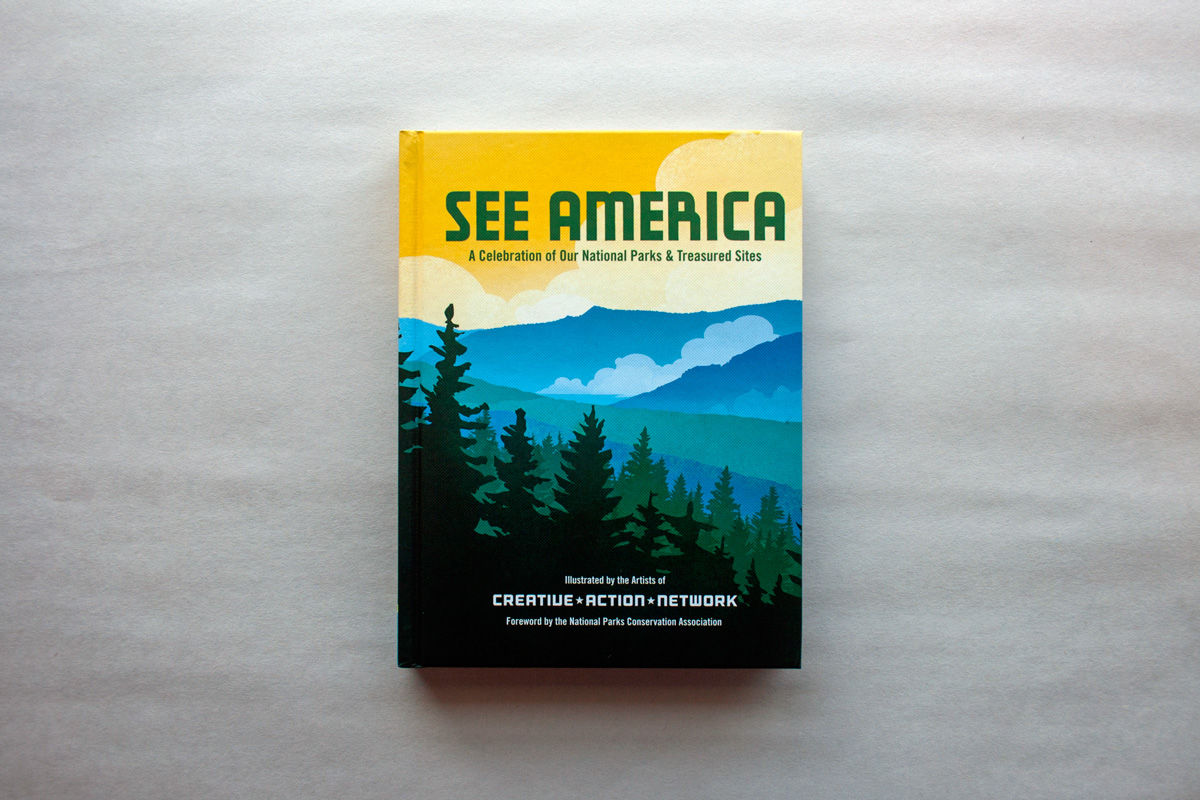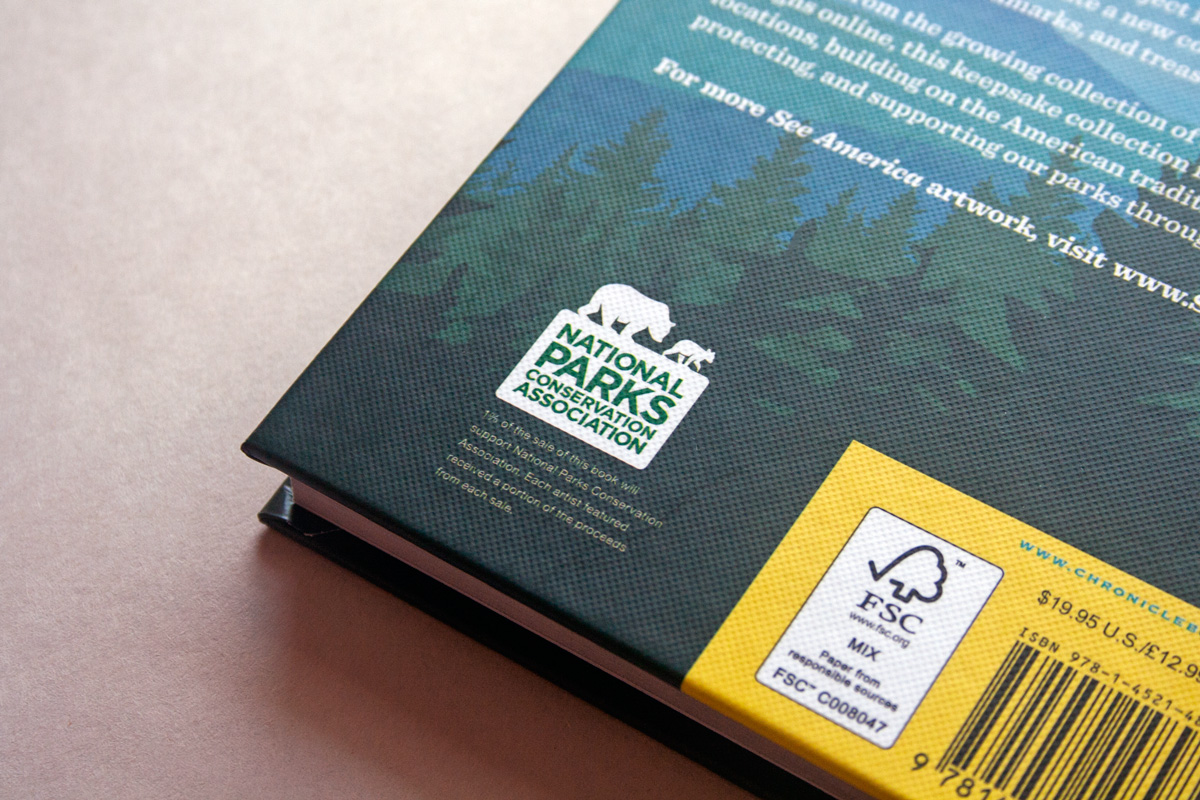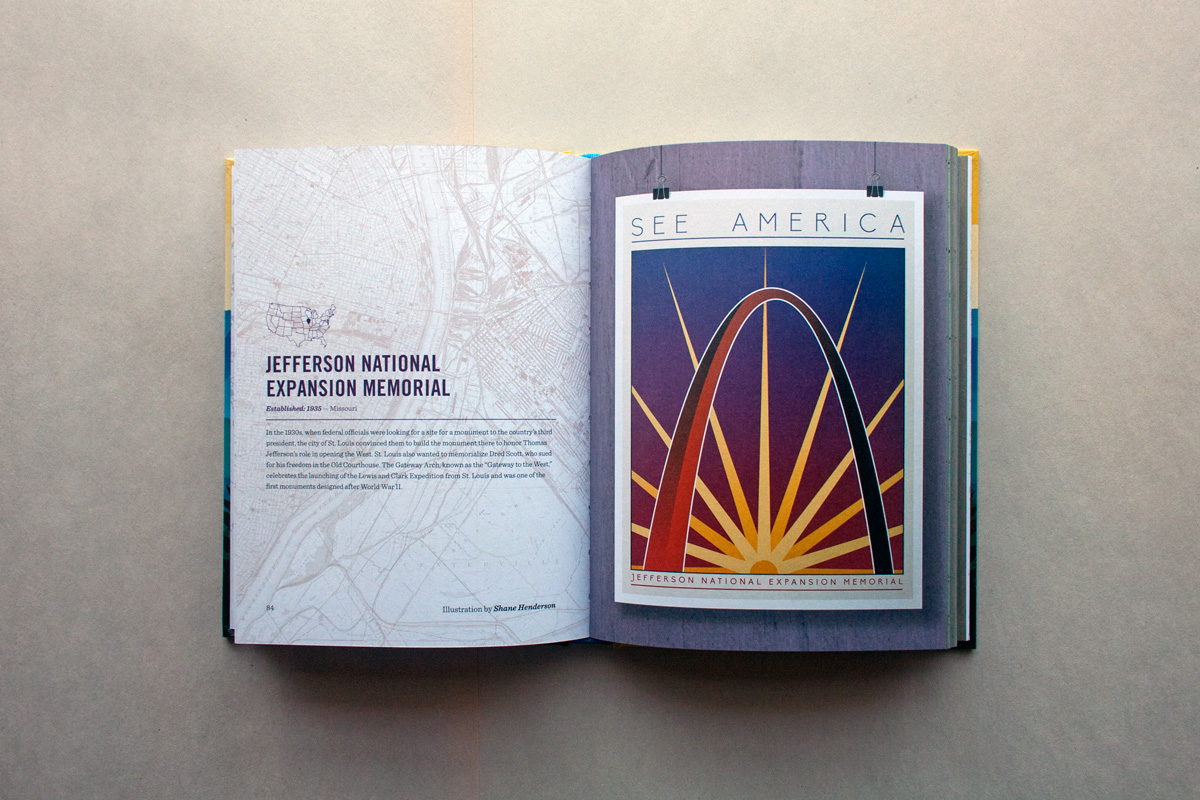 In 2016, "See America: A Celebration of Our National Parks & Treasured Sites" was published by Chronicle Books and remains available for sale on Amazon as well as most bookshops and National Park Gift shops. I was responsible for conceptualizing and designing the book over the course the year leading up to the release. Featuring artwork for 75 national parks and monuments across all 50 states, this engaging keepsake volume celebrates the full range of our nation's landmarks and treasured wilderness.
Retail Placements
See America has had a series of highly visible product partnerships and collaborations through CAN's network of licensing partners. I was responsible for ensuring that the overall aesthetic of the campaign as well as CAN's brand standards were upheld as the designs were modified for new products and appeared in new retail settings.
Workman Calendars
From 2016 through 2018, Workman Publishing created 3 beautiful wall calendars that I art directed and featured 12 different See America designs.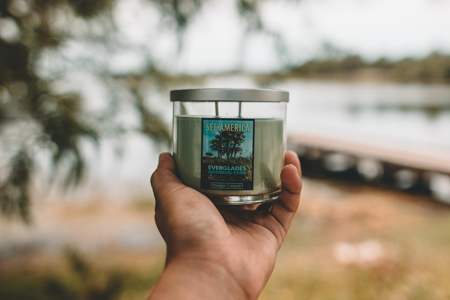 GAP Sweatshirts
See America has had a number of apparel placements that I art directed with licensing partners that ended up placed in retailers including Crazy 8, Torrid, Urban Outfitters, and the GAP, with the latest being a series of cozy sweatshirts that were on sale in GAP stores in 2018.
Exhibits
Originally launched at the FDR Presidential Library and Museum in New York in 2013, the collection has since been exhibited around the world including the U.S. Embassy in Bahrain and various colleges around the country.
NPCA Annual Report
National Parks Conservation Association has put the art and artist stories of the See America Project to use in a range of events and communications materials including their 2014 annual report.